Amenities at Homestead RV Community in Mobile, Alabama
Come see why RV owners are impressed with our RV Campground and top-notch service!
FASTEST High-Speed Internet Possible
State-of-the-Art fiber optic cable through the entire community guarantees guest will be able to work or stream videos from their private hot tub, the community park or the privacy of their RV.
Huge RV Sites
Smallest size is 40' by 82' while many sites are 40' by over 100'. Huge concrete pads for each site. Smallest size is 20' by 70'. Large enough to accommodate your RV, truck and boat (or two cars) at your site. Shallow slope ramp and gutter so as not to allow your RV to bottom out when backing in. Perfectly flat concrete pad to accommodate automatic jacks.
ONSITE BOAT AND RV STORAGE Available
Homestead RV Community has plenty of room to store extra vehicles, boats or your RV on site. Each site has a 20 ft. by 70 ft. concrete pad that will hold the largest RV, Boat and Pickup truck with ease, but we can not allow people to park on the grass or street. Vehicles that do not fit on the concrete pad must be parked in the Storage area. 
ESCORTED Assistance
Homestead RV Community Owner and Management live on site in RVs. It is ALWAYS our goal to escort each guest to their site and assist with backing into place. Certainly, each site has large concrete pads, but sometimes it is difficult for the driver to see the edge of the concrete. Homestead RV Community landscapers can't mow grass under an RV so everything must remain on the concrete pad. Check in time is between 2:00 PM and 9:00 PM Central time. Check out time is 11:00 AM Central time.
2-LANE Asphalt roads
Homestead RV Community has wide 2-lane roads with large curves to allow anyone space to get into position – even if pulling another vehicle – to successfully back into place.

Because we don't allow vehicles to park on the street and strictly enforce 8 mph speed limit; it is safe for children on bicycles, scooters or roller skates to share the road. People walking their dogs or pushing strollers will enjoy the comfort of knowing everyone has plenty of room.
CHILDREN Friendly
The playground is located near the 200-year-old Oak tree park. This is not some hard-wooden structure thrown together by some camp worker where children get splinters. This is a State-of-the-Art Custom-Made piece of equipment securely mounted on a poured rubber mat.
PET Friendly
We love your pet. To protect your pet; we require all pets to be on a leash no longer than 6 ft. in length. Homestead RV Community has a LARGE Dog Park where pets can be allowed to run off leash. Located in the Dog Park is a Dog Wash Station free for guest. All fecal matter must be picked up immediately by the owner – even in the Dog Park.
It is an Alabama law that pets can not be left unattended tied to a bumper, tree or fence.
TRULY ENVIRONMENTALLY Friendly
TRASH Service
Six (6) mornings a week – not Sunday – Guest may place their trash in a sealed (closed) plastic bag at the end of their site on the concrete pad by 8:30 AM. All trash will be picked up by Homestead RV Community Staff no later than 9:30 AM.
LAUNDRY Facility
Large, Clean New State-of-the-Art Laundry machines are available in the laundry room. Use your credit card to purchase machine cycles, detergent, softener.
COMMUNITY FIRE PIT
Homestead RV Community has a public Fire Pit that seats 15 people comfortably on the 30 ft. diameter concrete pad. Conveniently located west of the 200-year-old Oak tree park where the smoke will be blown away from RVs most of the year. Homestead RV Community Staff organize fires, but Guest may reserve the Fire Pit for private fires.
COMMUNITY PAVILION
The public is invited to enjoy the Pavilion to watch the BIG Game, Movies, Talent Shows, Music Events and anything else the Guest would like to enjoy. Homestead RV Community Staff organize activities, but Guest may reserve the Pavilion for a family reunion or a wedding.
STOCKED FISHING POND
Catch Crappy or Small mouth Bass in the stocked fishing pond. Maybe you will get one big enough to keep, but mostly they are just for fun as they are easy to catch.
HOMESTEAD RV COMMUNITY APP
Download the Homestead RV Community APP to your mobile device to remain current with activities both in Homestead and around the area. This is your communications tool to connect with Homestead RV Community Management, Attractions, Recreation Activities, Services, Dining in the area, Tide Schedule, Maps, Fishing Spots, Mobile Bay Ferry Schedule, Store Items or wish to see Pictures of Local Wildlife. 
PORCH SWINGS
Stroll around the grounds and find one of many Porch Swings hanging from the beautiful 200-year-old Oak trees. Stop, Relax, Smell the fresh cut grass and look at the horses and cows nearby.
QUIET TIME
Quiet time is observed between the hours of 10:00 PM and 9:00 AM
VIRTUAL Store
Many items for emergency and pleasure can be purchased through the Homestead RV Community APP. Browse the selection of CGI Outdoor Furniture, Locally-Made Fishing Gear, Solo Stoves, Firewood, Water Hoses and Sewer Hoses where you can make the purchase and the items will be delivered to your site.
Homestead RV Community is not in the business to make profit off of the selling of Outdoor Furniture, Fishing Gear, Solo Stoves, Jetted Hot / Cold Tubs or anything else. These items are sold for the convenience of our guest at the lowest price the manufactures will allow. All purchases are made through the Homestead RV Community APP and delivered to the Guest site.
JETTED HOT / COLD TUBS
Available for rent are private Jetted Hot / Cold Tubs. Each jetted hot / cold tub comes sanitized for our Guest protection. Set up on the Guest site complete with a locking lid so the Guest determines who gets in their water. Large enough for four (4) people, but designed for relaxing with your special someone. Jetted Hot / Cold Tubs can also be purchased and delivered to any location in the United States – again at nearly Homestead RV Community cost.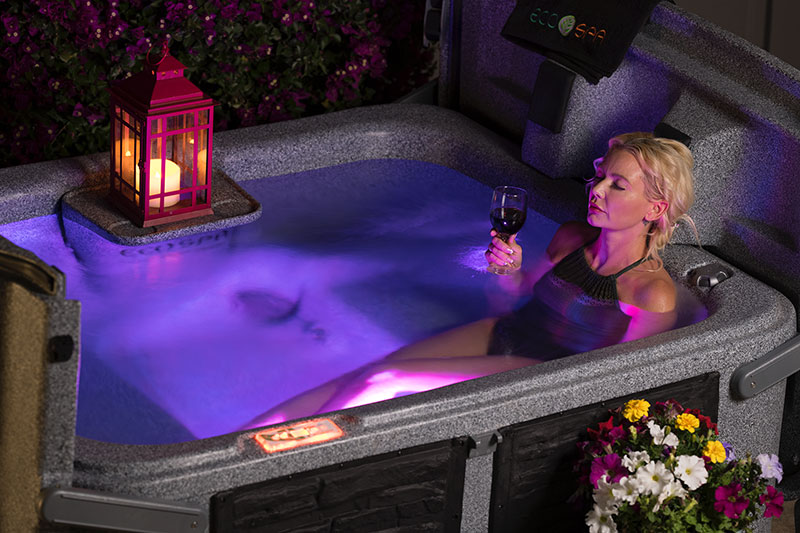 SOLO Stove Fire Pits
Guest may purchase Solo Stove Fire Pits from the Homestead RV Community APP. Nothing is allowed on the grass, but guest may enjoy the privacy and safety of a fire at their site on the concrete. Guest may purchase Kiln-Dried firewood and Fire Starters through the Homestead RV Community APP that will be delivered to their site.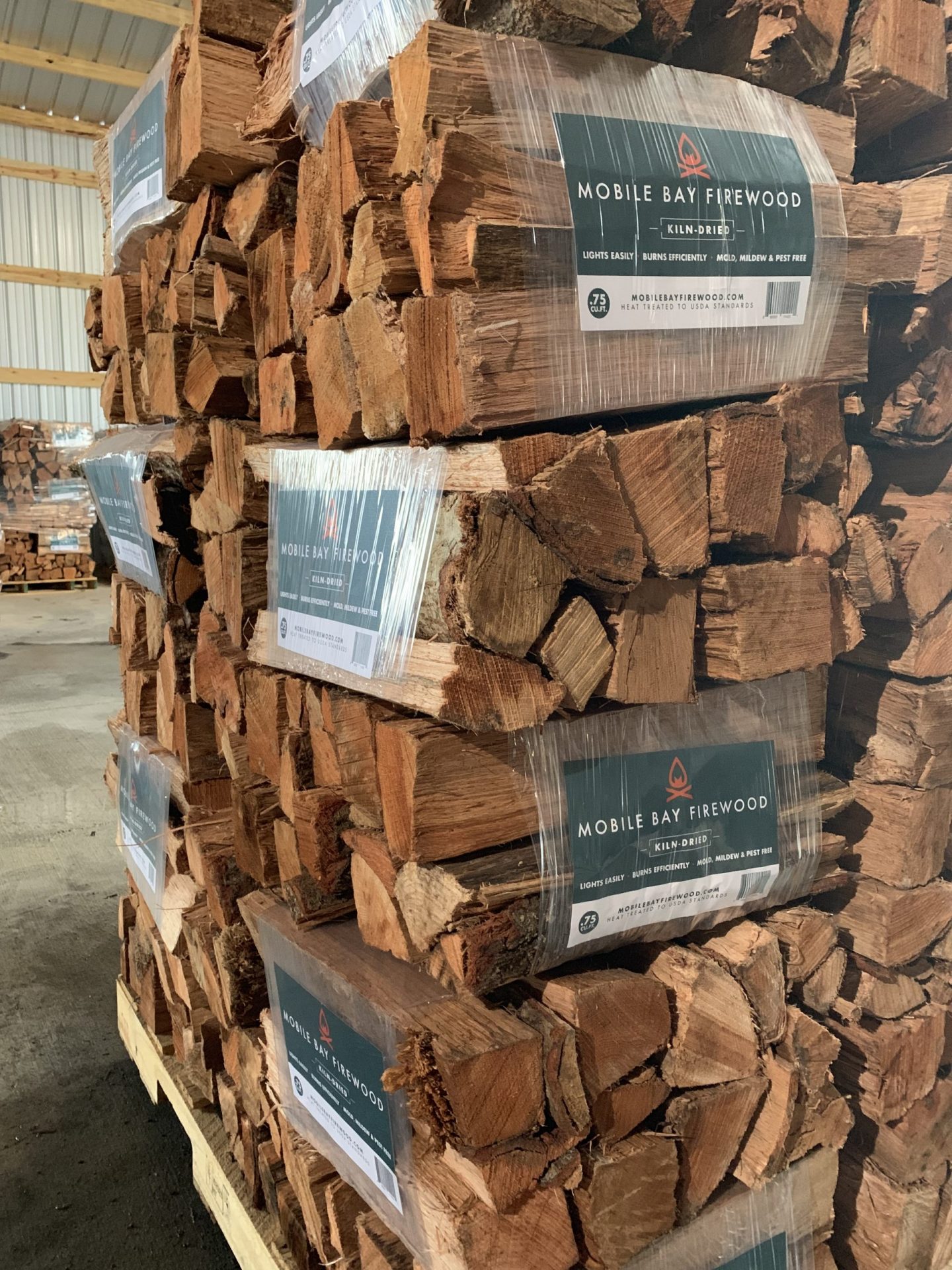 LOCALLY Manufactured Fishing Gear and Lures
Support the local economy by purchasing your Fishing Gear through the "Store" on the Homestead RV Community APP.
CGI Outdoor Furniture
Chairs and Tables from CGI may be purchased through the Homestead RV Community APP. We want our guests to be comfortable so we sell the CGI Brand at the lowest price allowed by CGI. Delivered to your site.
Special note
To ease the transition from road to site, each site has a shallow dip in the gutter with a gentle slope rise to the perfectly level concrete pad so that RVs will not drag when backing into place. New RVs have hydraulic jacks that automatically level the RV on the site. What some people don't realize is these jacks only work if the site is solid (concrete) and level. Any concrete pad with more than a 3% grade variation will not work with modern hydraulic jacks. Homestead RV Community site pads will be level. Also, the road will have a smaller crest in the middle than average roads to allow RVs with small ground clearance to navigate the Homestead RV Community without dragging.
"It is my belief that people with million dollar RVs hate to hear the exhaust pipe dragging on the road when they back into place." – Ed O. Bridgman Owner, Developer
The asphalt roads are a BIG deal. People need to be able to allow their children to play safely outside. Children like to ride bicycles and scooters, but they can't ride them on crushed concrete roads or grass.  Homestead RV Community will have wide roads that allow 2-way driving and room for children to safely share the road.
• Homestead RV Community sits on a 24′ elevation
• Clean Community Laundry
• Friendly Staff Live on Site
• Escort to Site Service with Parking Assistance
• Free Daily Trash Pickup at Your Site
• Organized Community Activities
• Onsite Boat and RV Storage Available
• For our guest protection; High Resolution night/day security cameras throughout the community complete with license plate recognition and search capabilities.
Ideal location to host Wedding Venues, Receptions, Family Reunions, Class Reunions, Training Seminars.
• Neighborhood Atmosphere for Both Long-term and Short-term Guests
• Separate Quiet Area with 200 Year Old Live Oak Trees Around a Stocked Fishing Pond
• Community Pavilion for Outside Activities as Well as Tailgating Parties on the Large TV
• Convenient to Grocery, Hospitals, Bellingrath Gardens, Aquarium, Alabama Museum, Fort Morgan and More Attractions
• Close to Mobile Bay, Mobile City and the Conveniences of Town, But Quiet Country Living .
• 9′ by 12′ screen Video TV player complete with wireless microphones ideal for Business Conferences, Talent Shows, Karaoke and Pot Luck dinners.
82″ LED Stadium TV in the Pavilion.
Homestead RV Community
10550 Pioneer Road
Theodore, AL 36582
Looking for an RV Park, RV Camping or RV Campground in the Mobile and Dauphin Island area? Check availability here.